Well in a country like India which is mostly dominated by Cricket some are also are obsessed by football. This gap even shrinks when it comes to the gaming version of this game. And you may be among those who like football gaming more than cricket gaming. In our country you can find even more lovers of football gaming than actual football on the field. There is no denying the fact that the PC version of the Football game. Remains one of the top preferences of gaming all over the globe. The common problem that you might face while searching for a football game on. Play store is that there are thousands of them. And the solution we bring you by sorting some of the best Android football games.
And, You guys will also love these games because you'd do a lot of things. In these Android football games which is pretty fun. Graphics are very good and controls are also very easy to understand. For you guys, I've put a direct link to download these games from the Google Play Store.
Also Read: Watch anime online for free: Top 10 websites
So in this article we bring you the best Android football games which you can play with your friends: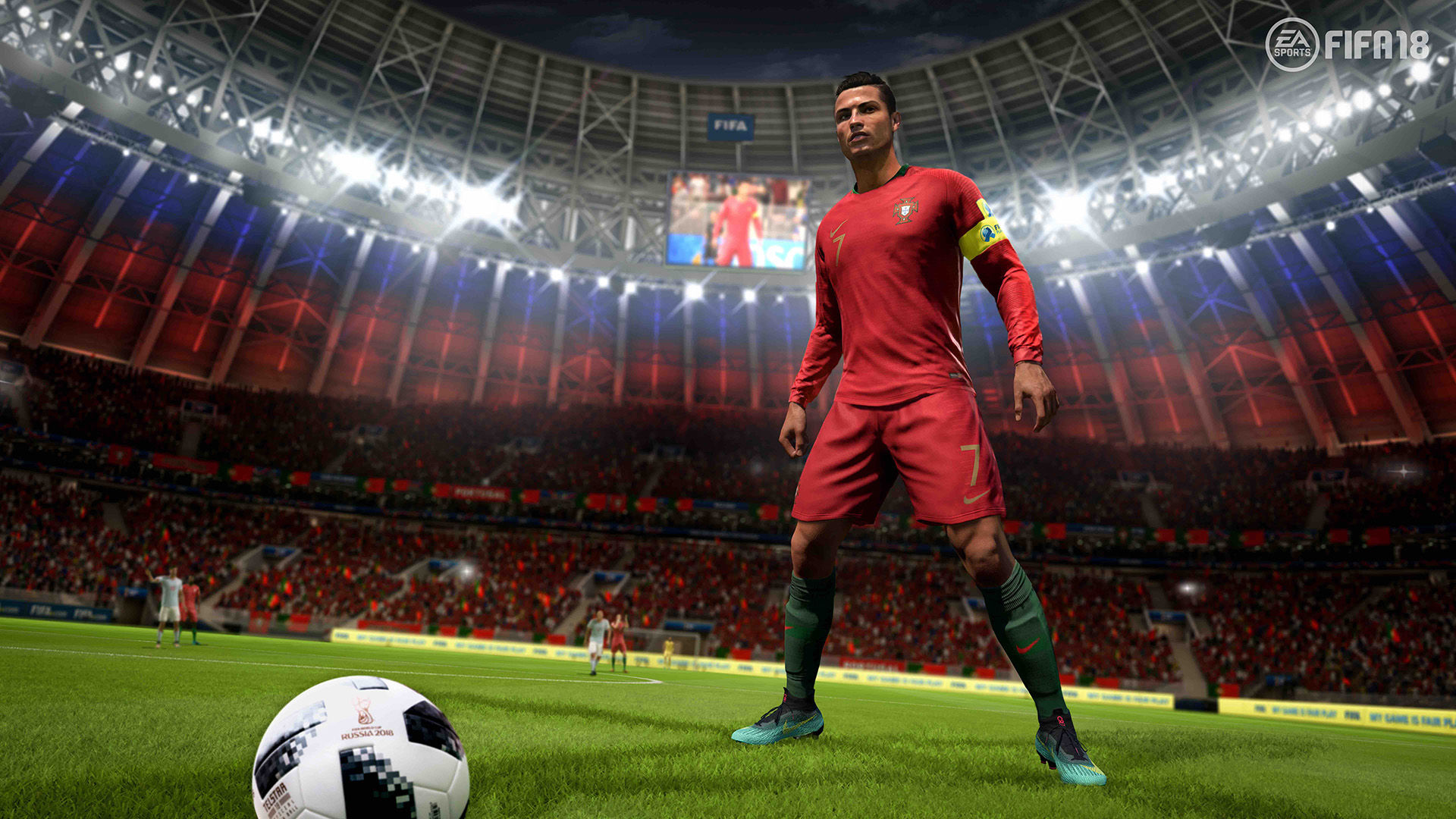 This game provides you as realistic feel as you get in a match. The difficulty goes on increasing as you move your way up. It has a powerful and life like graphic. Its important features include creating your own league, choosing your team. And players from more than over 500 teams and participating in World Wide Tournaments.
Important features:
You can form a powerful League under your command.
You can joins leagues to participate in the World Wide Tournament.
It's a 11vs11 game where head to head war with the ball is started.
You can enjoy the 90 seconds games turning on the attack mode.
For your team, you can choose players from more than 500 teams.
Multiplayer Soccer well if playing vs. CPU is fun then double it, as here you get to play against your friends. It has other very attracting features like upgrading option available for teams and players, one-on-one mode, free kick mode. Here you can play with your friends and win medals. The teams featuring are some of the best in the world like Barcelona, Liverpool.
Important Features:
You can play as different famous teams like FC Barcelona, Liverpool FC, Tottenham Hotspur FC, Borussia Dortmund, and so on.
With an internet connection, you can enjoy free kick or One-on-One mode.
Another unique gaming mode is waiting for you, which is called the scooters race.
Gradual Development of your terms possible with the upgrading option of the players and equipment.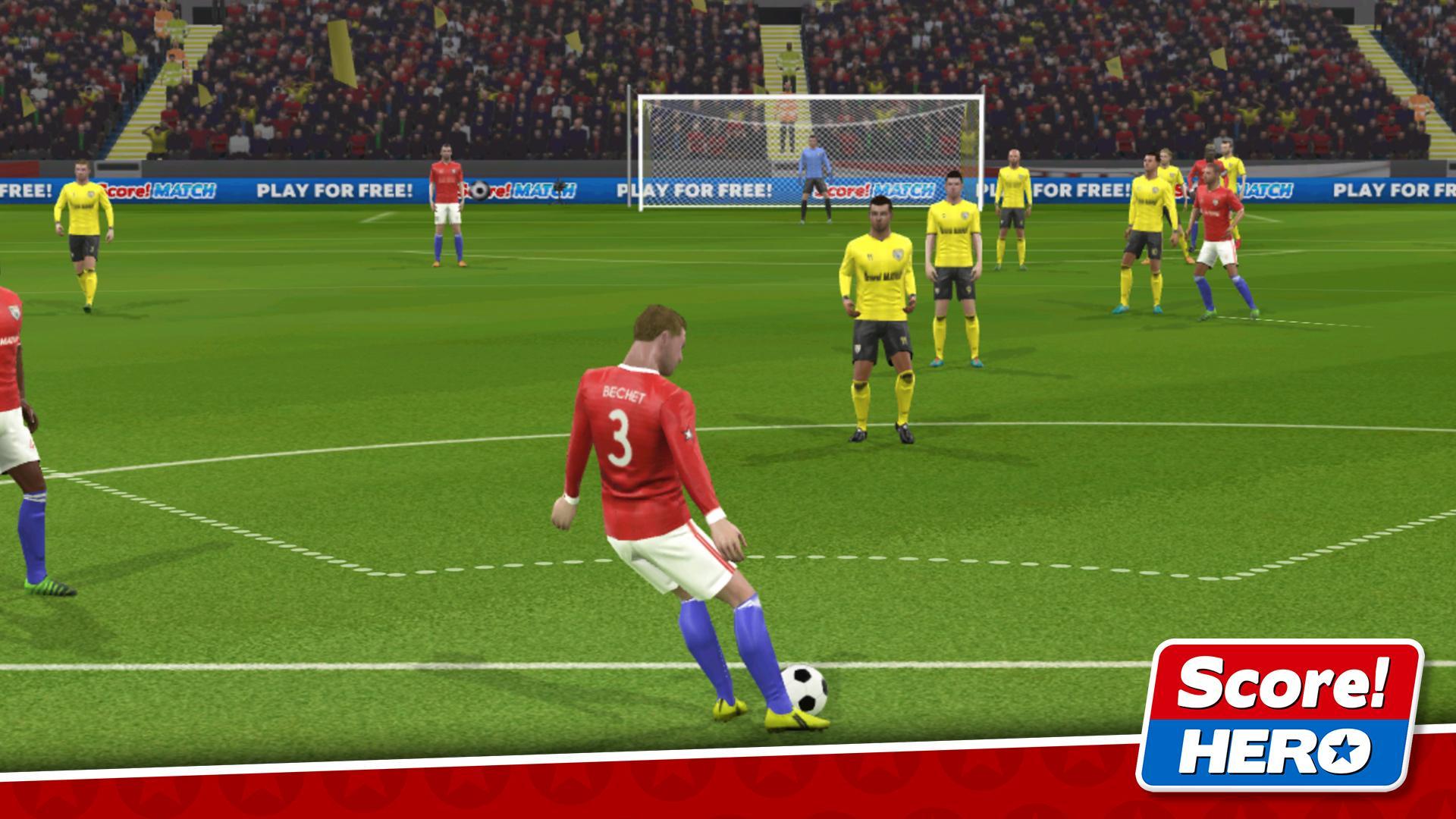 Regarded highly in the gaming community as one of the best football games for android. It remains of the toughest games to master. There are many exciting features available in this game. Like winning medals and coins, multiple levels, excellent graphics and sound quality.
Important Features:
There are lots of exciting tournaments to take part in.
Smooth scrolling and controlling functions for the interruption-free gameplay.
This 3D game includes satisfying graphics and satisfying sound system.
It includes over 500 exciting levels.
One of the best user interfaces with features such as changing weather. We can easily play and master the game because of its easy control options. You can also change the outfit of your team to make them even cooler. Play in different seasons to win various titles. You can also go for the career mode if you like.
Important Features:
Gives you the opportunity to play with the community of players all over the world.
You can play with your friends as the app offers social platform integration.
Offers fully customizable options and can be played with different teams, and you can show off your style as you compete with others.
Provides you the options to play in both offline and online mode.
Developed by one of the giants of mobile gaming Gameloft. So this game has to be in the best football games available now. Also the developers at Gameloft had made sure that you have a good time playing this game. In this game you can make your own club and choose players from around the world. One of the hardest CPU opposition that you will face. So it wouldn't be a walk in the park for you.
Important Features:
You can turn on the asynchronous PvP World Arena mode to challenge other players.
It shows the leader board and ranking lists.
It is a kind of fantasy simulation game.
You can build and customize your own team to play with others.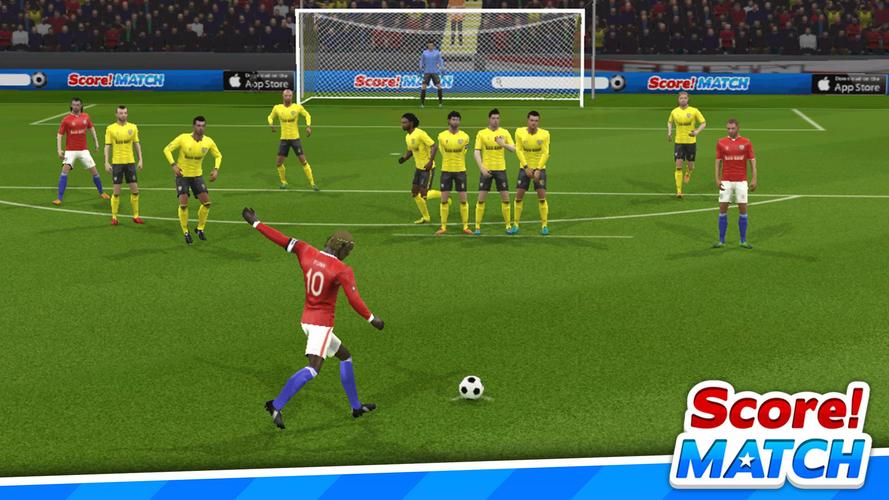 Here you can dribble, pass and tackle to win matches. With the points that you collect after every match you win you can unlock new items and skills. So you can easily upgrade your player. It also provides you with different grounds which keep your interest in the game alive. Here you can also make team with your friends and then challenge others to beat you then.
Important Features:
Playing this soccer game, you will enjoy lots of skills.
You can play this soccer game teaming up with your friends.
Play like a player or a manager and create the best squad of all time.
You can also train your players to improve their abilities and skills.
3D graphics and the one stop solution of your football gaming craving. It offers a lot of different options and features to you. You can play it for an interactive multiplayer functionality and an overall smooth gaming experience. It provides you a free and premium special effects. You can play cup modes.
Important Features:
High display resolution is another satisfying feature.
You can win different CUPs such as Euro 2016 France, Russia world cup, Copa America 2016.
Simple and smooth gameplay option lets you play flexibly.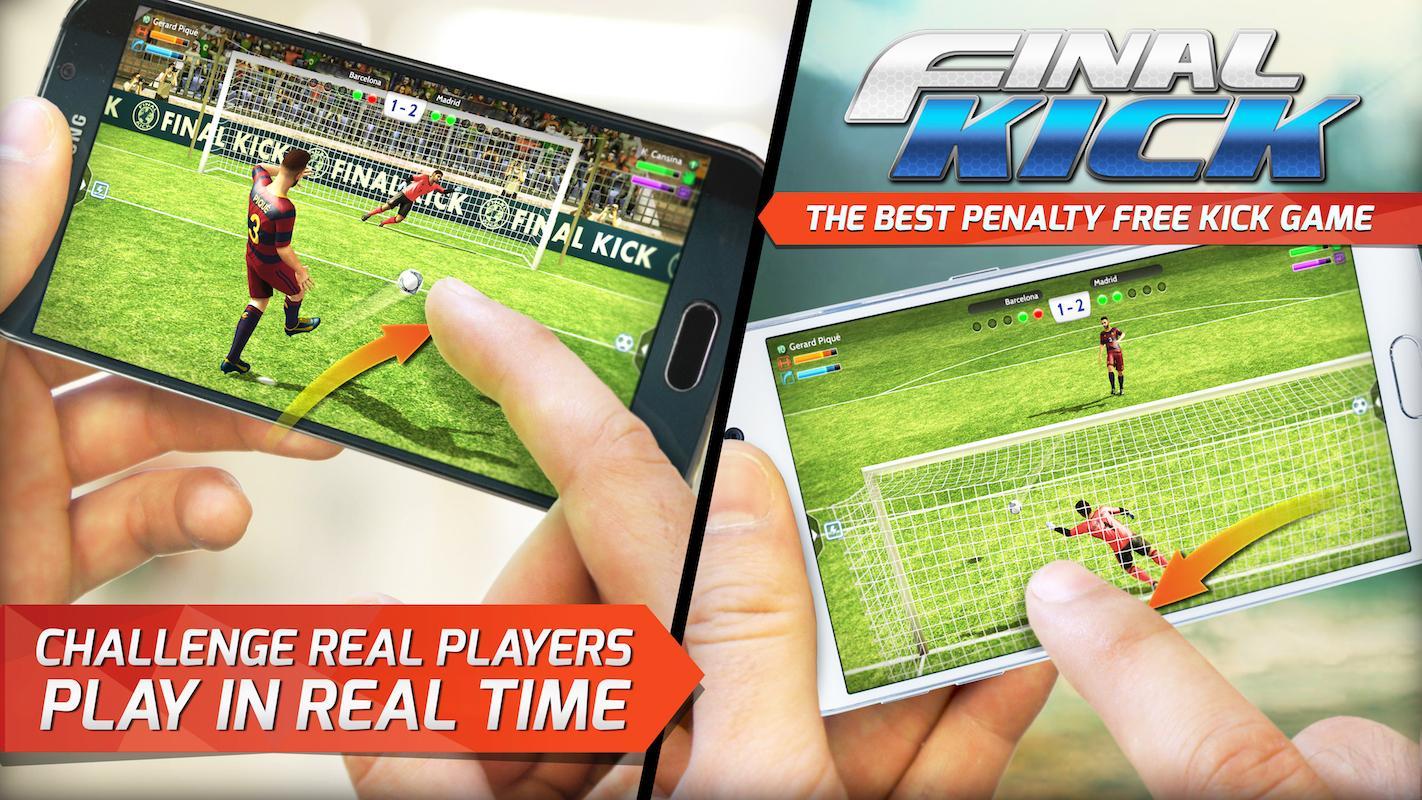 A simple, free game with arcade feeling. You can even play offline tournaments, weekly tournaments and online. One of the striking feature of this game is its shootout feature that lets you shootout over and over again. Well it is not loaded with multiple options like the previous. One's but sometimes even that helps if you are looking to just kill a few minutes.
Important Features:
Playing this soccer game, you will enjoy lots of skills.
You can play this soccer game teaming up with your friends.
Play like a player or a manager and create the best squad of all time.
You can also train your players to improve their abilities and skills.
One of the biggest football games on mobile. Here you build your own team, train them and then take them to win championships. Decent graphics and control for a free football game. It has full teams, complete games and your time worth of action. It also has six divisions, Google Play Games achievements etc.
Important Features:
You can participate in the 7 cups tournament.
There are options to customize and develop players.
You are allowed to design the stadium and showcasing the audiences and the players.
There are lots of live events that you can take part in.
Many consider it as good as FIFA, some even better. With such high reputation it also doesn't fail to deliver. Its control and graphics are just some of the many features that will win you over. If you compare it with FIFA it surely will lag behind. In the option provided but not in the experience you get.
Important Features:
You can play different modes such as quick match, trophy, events, and others.
The Crispy-sharp resolution will satisfy you surely.
Be a manager, and create your fantasy squad.
You can test the skills of your team and practice soccer in the quick math mode.
Conclusion:
Now, tell me which game you are choosing to give a try on? Whatever it would be, I am pretty much sure that you will enjoy any game that I mentioned earlier. Also, you must notice that here, I have includes different types of football games like football games for kids. Simulation football game, League joining football games. So, I think you will face no problem in choosing the best football games. For you the best Android football games to enjoy your free time.