Harshad Mehta Scam 1992 is the only thing we have in our mind after watching the tv series so let's talk means we will talk and you just listen and enjoy.There are a few whose name has now become the synonym of Scam in India and the name of Harshad Mehta Scam 1992 is definitely among those. He is charged with the biggest scam in the Indian Stock Market. If we talk in numbers then 24000 cr was the amount which he scammed. It is even bigger than the scams of Nirav Modi or even the famous Vijay Mallya scams. So in this article, we will discuss the nuances of the scam and how Harshad Mehta alone was able to do a scam of this magnitude. You can watch it on the Sonyliv app.
Also Read: Primewire Alternatives sites to watch movies online
The Journey of Harshad Mehta:
Harshad completed his B.Com degree from Lala Lajpat Rai College in Mumbai. He then worked in different companies for few years before his interest took him to the stock market. He then left his job to and worked with several brokers like B. Ambalal, J.L. Shah and Nandlal Seth. He then went on to work with Prasann Panjivandas in the 1980s to whom he also considered as his guru. After having learnt the tips and tricks of the stock world he opened his own brokerage firm with his brother by the name GrowMore Research and Asset Management in 1984.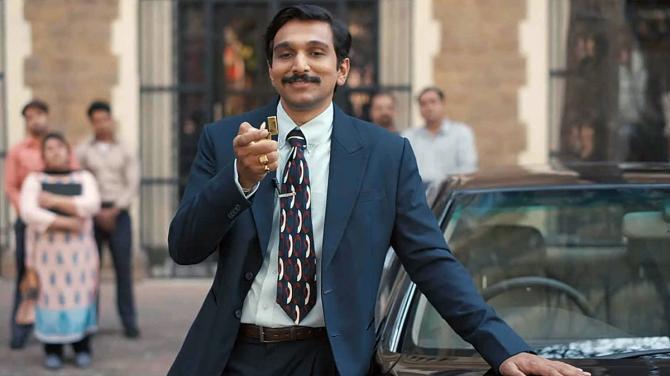 Within a couple of years he rose to prominence and was seen as a big player in that field. He earned himself quite a nicknames like 'Amitabh Bacchan of Stock Market' and 'Big Bull'. He also earned quite a handful for himself and publicly boasted his luxurious apartments and his top brands cars.
What was the Harshad Mehta Scam 1992?
Before getting on to that we have to understand was the prevailing market situations then. Governments need money to complete their projects for which it issues Government Securities which are purchased by banks in return for certain interest that they get on these securities. When banks want urgent cash they sell these G-Secs to other banks as a collateral and take money and then after the specified period return the cash with interest and collect back their G-Secs. This is known as Ready Forward Deal (RFD). In a nutshell these RFDs are a short term money borrowing instruments for the banks. For this purpose the Banks needed brokers to get them what they needed. And for doing this transaction bank gave each other a Bank Receipt so confirm the transaction.
Harshad Mehta was also such a broker who used to negotiate deals between banks. But there were several loopholes in this process which Harshad knew very well and he exploited these loopholes to his interest.
Some Interesting FAQ's – Harshad Mehta Scam 1992 !!
Conclusion:
The problem with contemporary history is that you end up comparing the reel life with real life. Harshad Mehta was much different from what a bright Pratik Gandhi looks like. Yes, Gandhi's character stands out for his good acting, and so does actor Shreya Dhanwanthary who plays Sucheta Dalal.
In the end its our views and perspective about the Man who had the greatest mind to scam the entire nation. Some call him the bad guy for some he was the Amitabh Bachchan of the stock Market. So here we bring you some of his story and some important questions that might have intrigued your curiosity after watching the Harshad Mehta Scam 1992. Thank You for reading this.