The smartphone market is being dominated by Android for many years now. Its share in the market now has increased upto 75%. This rise in demand for Android is not only because of the range of features it provide. But also because it is affordable to every section of society, unlike iPhone. We all fancy iPhones and everyone's dream includes an iPhone but its heavy price tag makes it inaccessible to most of us. However, this problem can be solved by iPhone launcher for Android.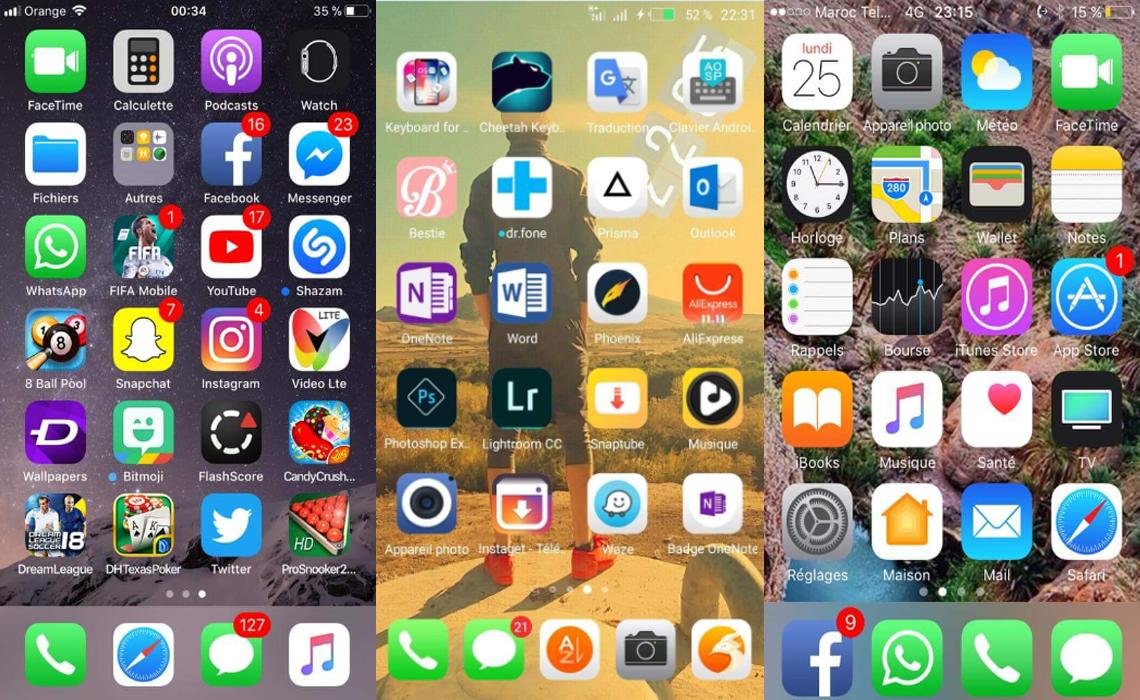 Android lets its users to customize their user interface(UI) on the basis of their likes and dislikes. Because of this Play Store provides some apps which can make your Android look like an iPhone. A great variety of these apps can be found on the Play Store which can confuse you. That's why here is a list of 10 iPhone launchers which are best for your Android device.
Also Read: Xfinity Stream on FireStick and Fire TV?
Best iPhone launchers for Android
This is a well-made launcher with a simple design which will make your smartphone look like an iPhone when using the app. This app takes very small space in you Android (approximately 6 mb) but provides variety of features. There are numerous themes of iOS from which you can select to make your phone look like iPhone. For instance, selecting icon sets different from those of android.
It also has the same weather and time widgets which is just like that of Apple's. You can protect your privacy from other people by hiding your apps using a double finger zoom on the home screen. You will also be reminded to check your notifications of different apps by this launcher.
This launcher has a size of 3.5 MB which is so small that you don't have to worry about storage. This app will provide you almost all the features of an iPhone. For instance, to search anything either on internet or on your phone, you just have to slide down like one does in an iPhone. You can also change your notification bar to match it with that of an iPhone. You don't have to download any Applock for privacy because this launcher will help you to hide any personal apps.
Like the above mentioned launcher, this one will also inform you about the notifications received from different apps. And you can also change the icons of your phone to make it look similar to iPhone. Also, you can save your time by setting up gestures which will open your favourite apps at once.
In this app you can customize your own iOS without restrictions as it is totally build on iOS 13. It has a well-designed and personalized control centre which will give you all the iPhone feels. You can use the spotlight search feature through this launcher easily by swiping down on the homescreen. It also provides a notification bar in which you can see all the notifications on the basis of time and category.
Icons seem very realistic through this iPhone launcher which will make your phone, an iPhone. It also has a well designed and smooth lock screen and provides a premium UI free of charge.
If you are willing to check out the version of iOS 13 then this is the iPhone launcher that you should download. Because this application has all the features of iOS 13 available in it. It has many popular features such as control center and smart search which are prime focus of iPhone. The lock screen feature on this application enable you to see all the notifications without unlocking the phone and opening the apps. The notification bar feature is also similar to that of iPhone.
This app is compatible with almost all the android smartphones available in the market. It takes up 11 MB size of your phone which is not considered much.
The developers have tried to give this iPhone launcher the feel of iPhone 11 and 11 Max Pro. It has many more functions than the other apps and features are up-to-date. The lock screen will show you all the recent notifications and control centre is customizable. To help you manage your apps easily, it has a smart app manager. It also assists 3D transitions which is in trend these days.
This is one of the best iPhone launcher available for Androids in the market these days and it also has the gesture feature available in it.
This iPhone launcher is well designed with a smooth and beautiful lock screen. This app has most of the features that one requires. For instance, Control center is customizable and will give you many options such as Aeroplane mode, Brightness, Torch, etc. Also, the settings feature will give you all the feel of iPhone settings. It contains all the latest icons which you can change accordingly. It also provides various wallpapers which can make your phone more like iPhone.
This launcher is for those people who prefer to have phones with a notch as it provides one. You can also check the weather through the inbuilt weather app in the iPhone launcher.
This version of iPhone launcher is also inspired by the iOS 13 version. It already has over 100k users who have given this launcher a thumbs up. The main attraction of this is its beautiful control centre which covers all the screen with a blurry effect. It also has a very nice customizable notification bar and lock screen.
This launcher lets you control the songs you are playing through the lock screen and you can increase/decrease the volume by swiping. Setting different types of gestures for opening apps will prove time efficient. Thousands of icons are available in the gallery to choose from.
This is one of the best app because of its small size which is just 4 MB and a fabulous design. It has a great collection of wallpapers and icons which will make your phone look like iPhone. The app manager of this launcher can also tell your recent activities on the phone. You can also create folders without any effort, just by dragging apps on each other.
This app also has an inbuilt App Lock which is convenient for those looking for privacy. You can also add your favourite widgets on the home screen.
This version of iOS is fully customizable and convenient to use. The design of this launcher is very simple which makes speed of the phone to increase fairly. This has an attractive feature of assistive touch which can help you to use your phone smoothly without any disruptions. The temperature app of this launcher is also an attractive feature.
You can use this launcher in all types of notch devices because it supports them. It also has a wide range of original wallpapers of iPhone which is free of cost. Basically, it includes all the features an iPhone has.
This is the best iPhone launcher for Android which will give your phone a perfect look. The control centre of this app is very convenient to use and smooth. The notification bar of this launcher will give you all the feels of the real iPhone. The screen lock also gives a realistic and stunning finish. For securing the phone, you can put passcodes in it.
The size of this app is also very less i.e. 10 MB. This app consumes very less battery and RAM. Because of this the performance of the phone is improved.
Conclusion
We have given you some of the best iPhone launchers for Android out there. You can pick anyone according to your preference. We hope that it will satisfy your needs. Thank you for reading our blog. Keep supporting!