We all have went through that feeling of helplessness when our WiFi Connected But No Internet Access. It can be problem with our mind or operating system or even router when this happens. Throughout history we have gone through this problem. But don't you worry we have finally found a solution to this problem of ours. We have brought you this blog of step wise guide to WiFi Connected But No Internet Access.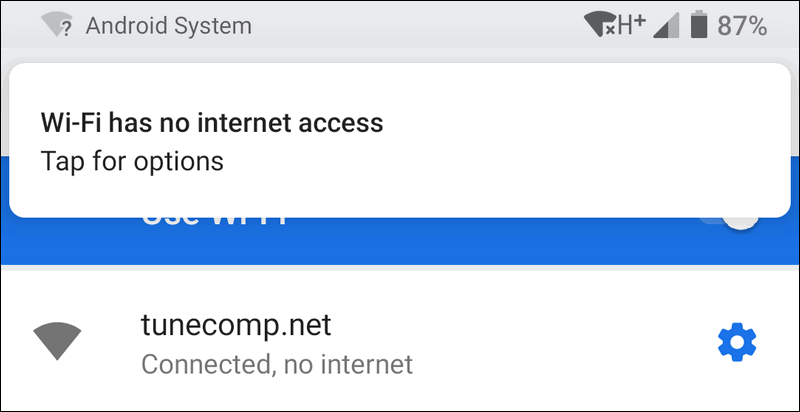 Also Read: How to hide an app on android for 2021
How to track the issue when WiFi Connected But No Internet Access?
There are certainly two places you can look for sure:
If your internet is not working on all the devices. That are connected to that particular WIFI then there is a problem with the Router/Modem. You can also have a quick look at the ADSL cable to see if it's broken or twisted.
And if there is a problem with a single device that is connected to the WiFi. Then there can be a issue with the WiFi adapter. The device is not communicating with the Router/Modem. So here are some steps to improve WiFi Connected But No Internet Access?
How to Fix WiFi Connected But No Internet Access Error?
Restart Device:
We know how it sounds we have been doing this since eternity. I guess we all born with this talent. But if you haven't tried you should give it a go.
The reboot refreshes the device and and also refreshes the IP and reloads the configuration files. You can switch both the devices off the modem and the device connected to the WiFi for 30 seconds. Once it's done try starting again from the beginning and see if it connects.
ISP Is Down:
Go to the Downdetector from your mobile data and search for your ISP. Let's say that its AT&T. You can search for most popular ISP here and check if their servers are down or whether they are facing an outage. This handy site tracks coverage worldwide so you can also check it based on your location.
Click on the Live Outage option to check whether it is down in your part of the world. . A simple search on social media sites like Twitter may also help understand if other users are facing similar issues where Wi-Fi is connected but there is no internet.
Flush DNS:
DNS cache problem can sometimes lead to Wifi Connected But No Internet Access. You can check it by flushing DNS to insure if its causing any trouble or not. Go to the Windows start menu and type 'cmd' to open Command Prompt and run it with admin rights. Type the following command and press enter to flush the DNS.
ipconfig /flushdns
We will provide you with some of the commands to help you resolve the issue of Wifi Connected But No Internet Access.
Reset files stored by Windows for accessing the internet:
netsh winsock reset 
netsh int ip reset
Delete your old IP address and set a new one.
ipconfig /release
ipconfig /renew
And if that doesn't work give the following command in the same order on by one.
ipconfig/flushdns
nbtstat -R
nbtstat -RR
netsh int ip reset c:\resetlog.txt
netsh winsock reset
Use Built-in Troubleshooter:
If the internet is connected and is working on the ISP end. That means if it is working on one of the connected devices. Then chances are there is a problem with the Wi-Fi adapter. This can be easily fixed with the built-in troubleshooter that comes with Windows and Macs.
Right click on the taskbar and the network icon appears and then select "Troubleshoot problems". Then it will troubleshoot automatically and windows will look for solution and solve it by itself. Even if it cannot fix the problem you will know what the problem is. And you can look for solution elsewhere.
Reset Your Network:
You can also try resetting your network. Disables and then reinstalls network adapter and set other networking components back to their original settings. Windows will forget your Ethernet network, Wi-Fi networks, VPN connections, etc. This is why resetting your network should be your last resort.
For that you have to follow few simple steps and in Windows, type Network Reset in the Start Menu search:
A new window will open with warning of what are the things that will happen. If you reset the network.
Obtain IP and DNS Automatically:
Are you able to connect the same smartphone/desktop to another Wifi network? Use your mobile hotspot to check it. This can be because of IP or DNS address conflict. There is an another way to check out in which you have to ping your router from the command line. If you are getting destination host unreachable or timeout response, then there are chances of IP address conflict.
Open Command Prompt with admin rights and write this command:
ping 192.168.1.1
Basically, the network settings should be set so that IP address and DNS settings can be automatically obtained from the router to make sure minimum conflicts. Although, occasionally assigning a static IP address to your devices or by changing the DNS server can help to fix the Wifi. But it cannot fix internet access error.
Below mentioned are the steps through which you can change IP settings in Windows:
When using Windows, you need to change the network adapter settings so as to obtain IP Address automatically. For doing this, click on Start menu and look for Network and Sharing Center.
After the network window opens, you have to click on Change Adapter Options.
After opening Network Connections window, you have to right-click on your current network adapter or Wi-Fi and then choose Properties.
Now you have to select Internet Protocol Version 4(TCP/IPv4) and click on Properties in the pop-up.
Select Obtain an IP address automatically and Obtain DNS Server address automatically in this window and then click on OK to save changes.
After this process, you will connect automatically. And if it does not happen then try after restarting your PC so that you can use automatic IP Address setting.
Conclusion for WiFi Connected But No Internet Access:
As you can understand that there is no single solution for Wifi connected but no internet access problem. The above mentioned solutions can solve most of your problems. But if you are having hardware related problems such as damaged network card or router then you need to contact a technician.
Thank you for reading our blog. Keep enjoying your wifi!