Many people have reported call connectivity issues while using WhatsApp. If you are one of them than this discussion will help you in resolving the WhatsApp calls not connecting problem in no time.
WhatsApp is a very popular social networking app on smartphones and ranks high among social media apps in terms of popularity. You can send text, pictures, videos and other files for meager data charges. At the same time, fast messaging is also its specialty.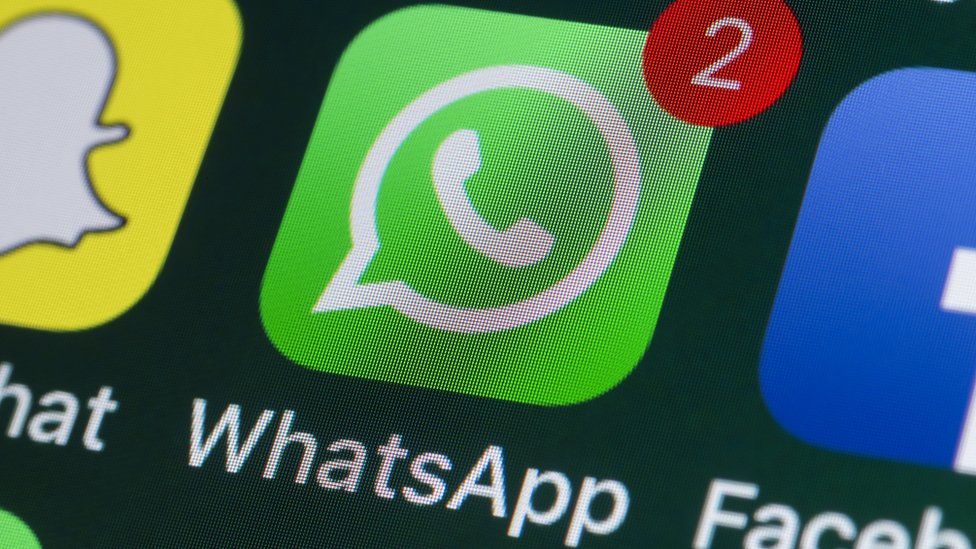 In addition, Whether or not the message has been read by your friend makes it unique; all these features have helped in making WhatsApp more popular among users. And it has become more popular since the arrival of the call feature in it. And Whatsapp calls not connecting can be a serious problem. So here are some of the methods you can do make you Whatsapp calls not connecting work.
Also read: Whatsapp web video call: How to make it
Why am I experiencing issues with WhatsApp Calling?
When experiencing issues with WhatsApp calls, please try connecting to a different network (such as Wi-Fi connection instead of mobile data, or vice versa). Your current network might not be properly configured for UDP (User Datagram Protocol) which may prevent WhatsApp Calling from functioning properly.
If you're unable to make or receive WhatsApp calls after connecting to your Wi-Fi connection, make sure your router's security settings and firewall configuration aren't blocking certain types of connections in order for WhatsApp Calling to function properly.
If you have any additional questions regarding UDP or Firewall settings, please contact your service provider or network administrator for additional information.
Your battery saver and bluetooth connection may also cause issues with WhatsApp calls. If your battery saver is turned on or bluetooth is connected, please try disabling them and let us know if the issue still persists.
Additionally, please restart your device and make sure no other application is using your microphone, earpiece or cameras. Please let us know if you're experiencing the same issue on other applications as well as WhatsApp.
Methods to fix Whatsapp calls not connecting:
1. RESTART DEVICES
Well, when anything goes wrong with a device the first solution that comes to everyone's minds is to restart it. To do this, either you can press the power button or restart the device depending upon your choice. There is one more option of unplugging your router for 20 seconds and then plugging it back.
2. SWITCH NETWORK
Most of the times, the problem is in the network. You can easily solve the problem by connecting your device to a different network. For instance, if you are using wifi then try connecting to the mobile network and vice-versa.
3. ENSURE GOOD INTERNET CONNECTION
As you all know, WhatsApp needs internet connection to work. While messaging on WhatsApp, there is no need for a strong internet connection. But for calls, there must a stable connection and if you are using mobile data then a 3G network at the least. If you are having connectivity problems then you should try turning off and on your network connection (Wi-Fi or mobile data).
4. AIRPLANE MODE
Airplane mode in your phone is a lifesaver if you know how to use it. As you know its existence is to block all communications but apart from from this it can also fix network issues. You have just have to turn it on for approx. 20 seconds and then disable it. You will find the network issues is much better most of the times after doing it. In android, it can be found in under Settings >Network.
However, in iPhone it can be found in Control Center and under Settings.
5. TURN OFF BLUETOOTH
This is unusual but possible that Bluetooth is responsible for the erratic behavior of WhatsApp calls. This mostly happens in cases where speaker or wireless earphone is connected to your device. So, just to steer clear of any issues you can try disabling bluetooth for a while to troubleshoot WhatsApp.
6. DISABLE BATTERY SAVER
Battery saver mode is used to save battery in your smartphone and it does this by stopping apps from running in the background. So, you should check if battery saver mode is enabled in your phone before making WhatsApp calls. You can disable it or you also have the option to exclude WhatsApp from it. This feature can be found under the Battery settings.
7. DISABLE DATA SAVER MODE
The aim of data saver mode is to consume less data. Therefore, in order to complete its task it blocks few features from apps like WhatsApp. So, you can try switching off the data saver mode either on your Android or iPhone. You can find data saver mode by typing data saver mode in the search present in settings.
8. CHANGE LOW DATA USAGE SETTING
WhatsApp has inbuilt feature to lower data usage. You should try switching it on or off to see if this solves your issue. To enable/disable it, open WhatsApp settings from the app. Click on Data and storage usage and then turn off the toggle next to Low data usage.
9. UPDATE WHATSAPP
Sometimes the problem is not with your device or network but with the app itself. Therefore, when you update the app then the latest version will fix the issues of the app. You can update the app by going to App Store (iPhone) and Google Play Store (Android).
10. CHECK THIRD-PARTY APPS
When you face problems then try checking out your recently installed apps. you should specifically look for apps like any calling or VPN app. One of these third-party apps can be interfering with your WhatsApp calls.
On Android devices, you should look into cache cleaning apps or security which is preinstalled. Many issues are caused as they change certain permissions related to apps.
Conclusion:
So we have discussed everything about how Whatsapp calls not connecting which can irritating because people are using now more than ever. Now we have provided you with different solutions that you can try to do to make Whatsapp calls not connecting work. Hope you find what you are looking for here. Thank You for the read.