Everyone must be aware of Facebook Messenger and a user of this instant messaging app for Android and iOS devices. You can use the messenger app by linking your Facebook account to it and then chat with your Facebook friends through it. It also provides various features through which you can share photos, videos, recorded audios, and more. This app can also be used as default messaging app where you send and receive messages with your phone contacts. The messenger app usually imports the profile picture that is uploaded on your Facebook account. But some users are looking for ways to change their picture on this app and in this blog we will discuss 'How to change profile picture in messenger?'
If you are wondering is this even possible, then the answer is Yes. But you should understand that the profile picture for messenger will not be changed alone. Because when you change your Facebook profile picture then the messenger's profile also get updated as they are connected. So, it is a hopeless thought if you think you can change the profile picture on messenger alone. In short, Messenger cannot exist without a Facebook account.
Also Read: Gmail Notification Not Working: How to fix'
Change Profile Picture On Facebook Messenger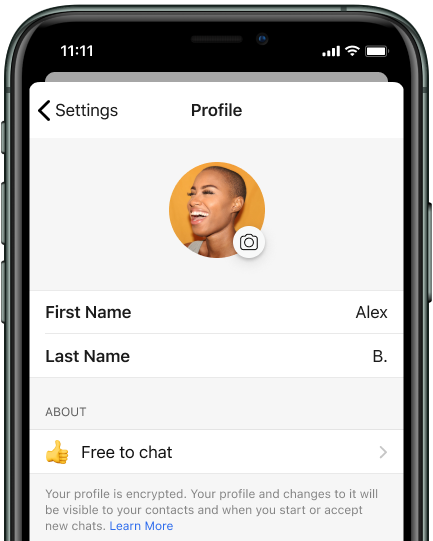 Open the Facebook app on your smartphone or PC. Click on your profile picture to change it.
You will see a Camera icon at the bottom of profile picture, click on it.
Now choose the photo you want as your profile picture from your gallery or click a new picture.
After you have selected the picture now Facebook provides some extra features. For instance, you can choose whether you want to add frame or enable profile picture guard.
Now click on Make temporary in order to set the selected picture as your profile picture. Lastly, click on Save.
When you will open the messenger app now then you will see the new picture as your profile picture on Facebook Messenger.
You don't have to fuss over the medium of Facebook you are using while changing the profile picture. Even if you do this on web version of Facebook the picture will be updated. However, if you are unable to see the new profile picture on Messenger then try to restart the app. 9Settings > Apps > Messenger > Storage > Clear Storage).
Now let's see how you can change profile picture on some other apps:
Changing profile picture on YouTube
From the menu click on My Channel which appears on left side of the screen.
You have to click on the icon of your profile picture. So, locate your current or blank profile picture which can be seen on the corner.
Lastly, click on the Edit button in the edit channel icon dialogue box which will appear.
Changing profile picture on Gmail
Open the Inbox of your Gmail either in your phone or iPad.
Click on Menu Settings which can be seen on left.
You have to choose your account and click on My Account.
Now select Update Photo to set your profile photo.
Lastly, you have to choose the photo from gallery or you can choose to click a picture.
Changing profile picture on Google Drive
Visit classroom.google.com and then click on Sign In. You have to sign in here with you Google Account.
Click on Menu which can be seen at the top.
Now scroll down and click on Settings.
You will see the option of Change under profile picture, click on it.
Choose a picture from your device or you can easily drag a photo if you are changing on your Laptop/PC.
You have the option to resize the box over your photo.
Lastly, click on Set as profile photo.
Conclusion:
Here we have provided all the details of How to change profile picture in messenger. And some other details that you might want to find out other details you want to find out about the messenger. Hope you find this information useful. Thank You for the read.