The era of WhatsApp is all about stickers now people speak less and express more in stickers. Also, I am writing this and my chats are filled with all sorts of stickers. Different stickers ranging from cartoon characters to dank memes to the latest memes to custom stickers of friends. As the trend of WhatsApp stickers increased, number of apps for stickers also increased. Now there are so many apps that it becomes overwhelming to select one of them. So, in this blog we will discuss Best stickers app for WhatsApp 2021 and what these apps have to offer.
Also Read: How to change WhatsApp contact name
1. StickerMaker for WhatsApp
Number of Stickers: Unlimited
Category: All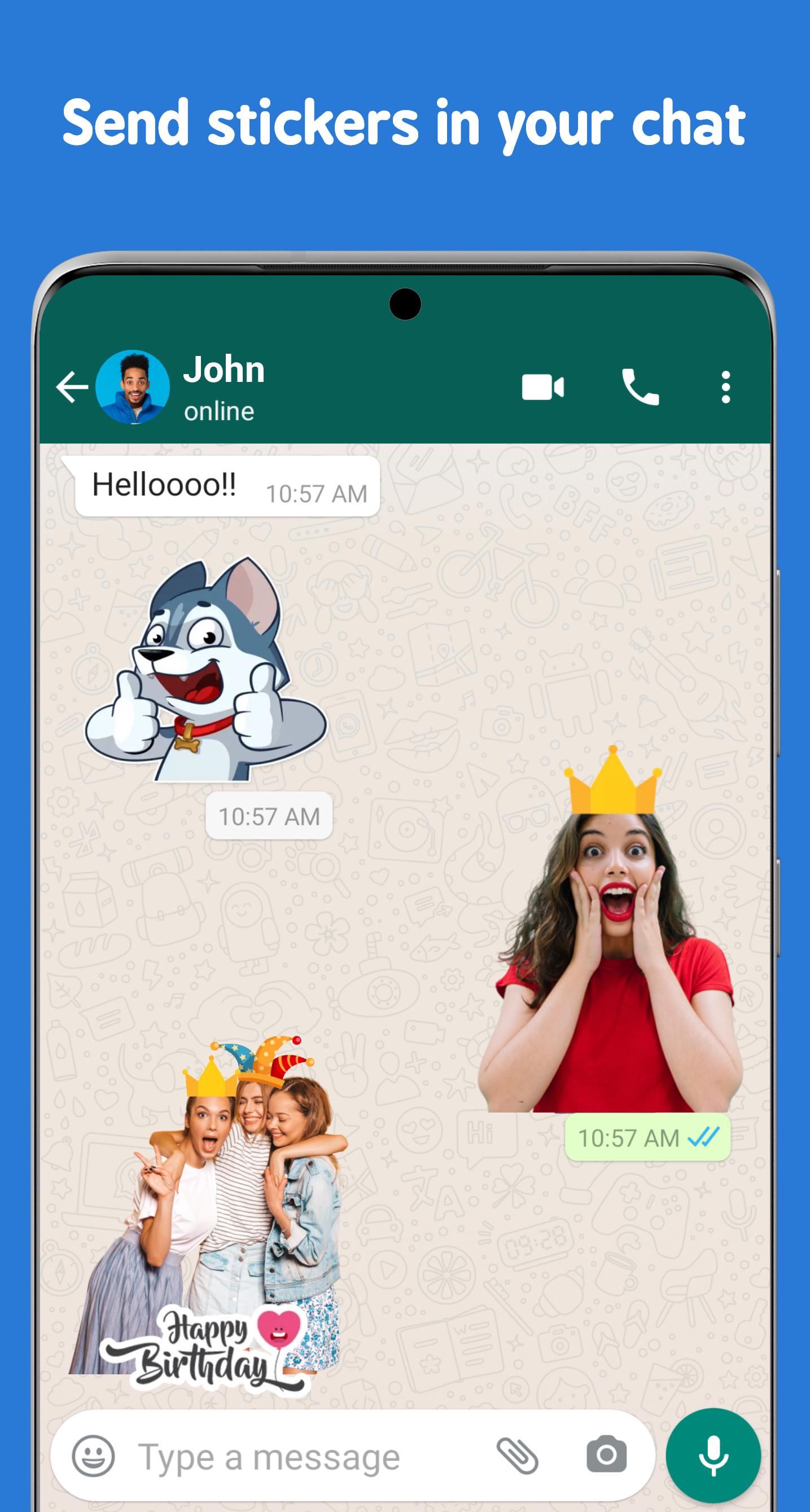 This app is popularly known for the best stickers with faces of different people. This means that it provides you the feature to create custom stickers with your own images. Through this app, you can create your as well as your friends' stickers and have fun. You can level up the creativity by using Face-swap apps and make stickers.
Click here to install StickerMaker
2. Sticker.ly
Number of Stickers: Packs of multiple stickers
Category: Custom stickers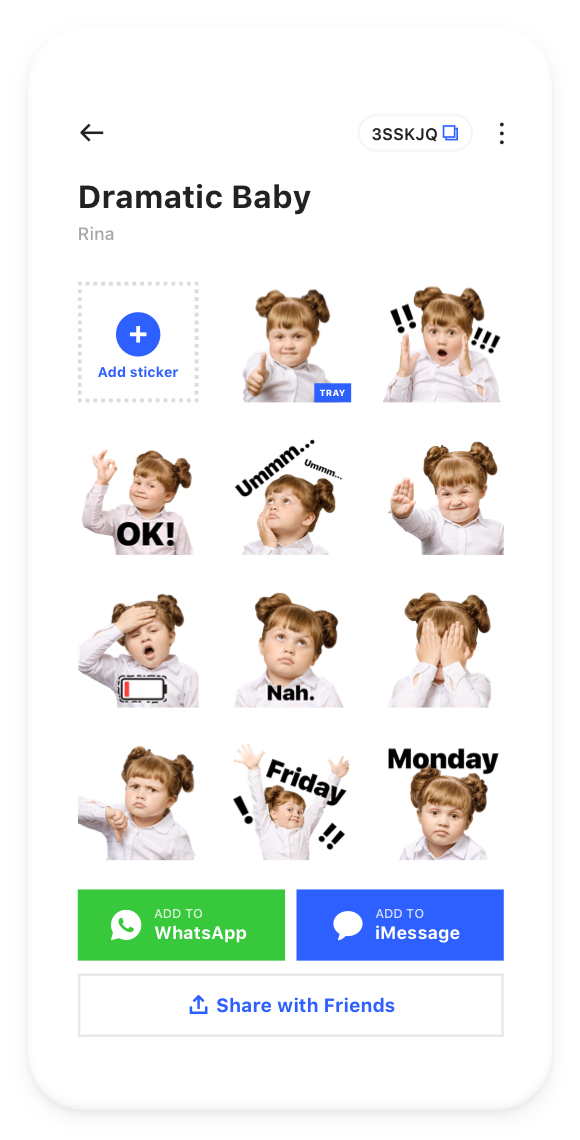 Sticker.ly is an all-in-one app that has a variety of existing and popular stickers, as well as you can create your custom ones. The pack of stickers consists of cartoon characters to pop-cultural references, and almost everything. You should get this app if you want to have your own stickers as well as explore among popular ones.
Click here to install Sticker.ly
3. K-Pop Stickers
Number of Stickers: 150
Category: Emojis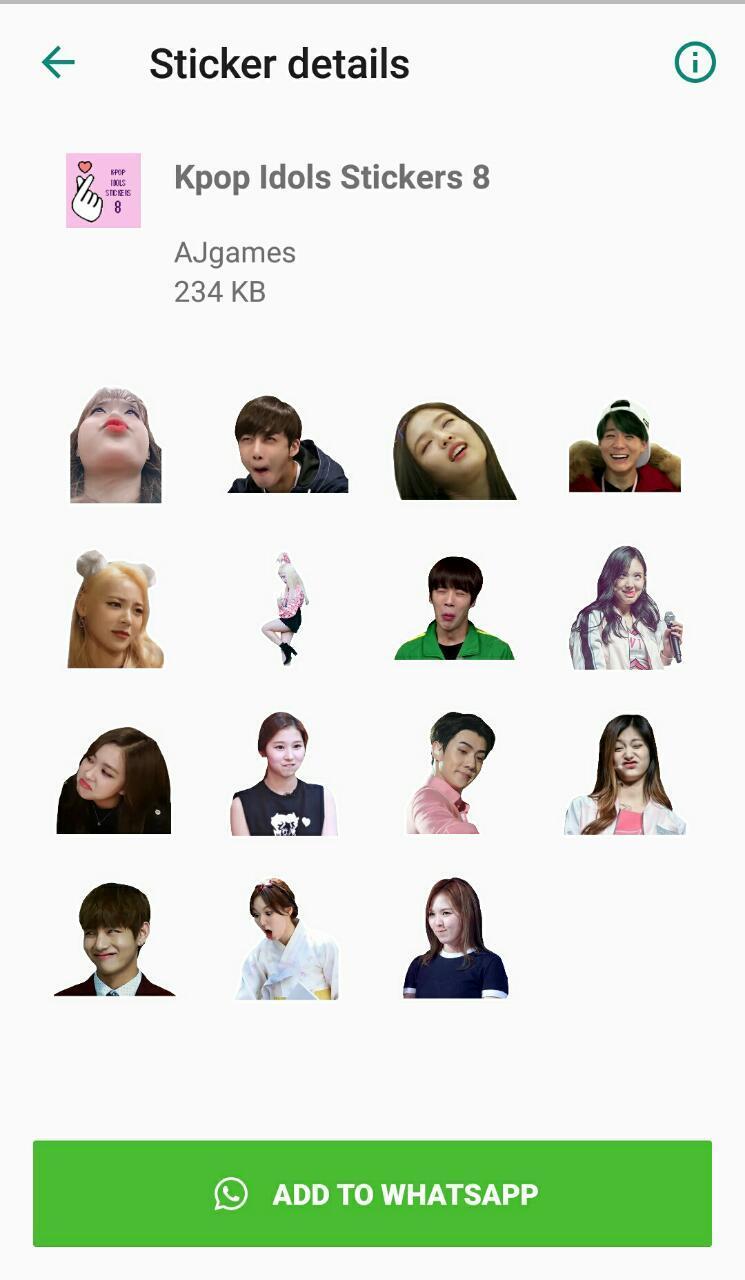 As you all know, K-Pop has become so popular these days in the world with the breakthrough of BTS. They have a huge fan following now and people have started to explore K-Pop. If you are one of these fans then you will love this app. The pack of stickers consists of some very famous K-Pop icons. For instance, BTS, Black Pink, Psy, BoA, Yura, etc.
Click here to install K-Pop Stickers
4. New Meme Sticker Pack
Number of Stickers: 30
Category: Emojis
This app will provide you all the popular stickers which got made from famous memes. For instance, Confused pink jacket girl, or Raimi's Peter Parker and many more. All these characters have become immortal due to these memes and stickers. And now these stickers express our emotions in day-to-day communications. There are ten different packs available on this app and all of them are good.
Click here to Install New Meme Sticker Pack
5. Deadpool Stickers
Number of Stickers: 15
Category: Pop, Internet, Comics
Well, I think you understood the theme of this app from the name itself. It provides various packs of Deadpool stickers from the movies as well as the comics. These stickers include his sense of humor, sarcasm, crudeness, and general dismemberment. So, it will suit you nicely as well. And that's 'Nuff Said.
Click here to Install Deadpool Stickers
6. Meme Stickers for WhatsApp
Number of Stickers: 120
Category: Memes
This meme sticker app is internet blended in a jar. It consists of both old as well as new stickers of memes with a variety from classic to dank. As you can see in the above image that it will be fun to use in communication with your friends. So, install this app to spice up your conversation. All the memes that ruled the internet at one point or another are included in its packs. For instance, those crudely drawn rage memes and many more.
Click here to Install Meme Stickers
Conclusion
We all love expressing ourselves with stickers. So here are some of the Best stickers app for WhatsApp 2021 you can use. We have provided all different types of stickers like Deadpool stickers, k-pop meme stickers, and many others. Hope you find these stickers interesting. Thank you for the read.