People generally just want to watch a YouTube video just once but some videos bear repeating. ASMR videos, Ambient music, white noise, and rain effects are all prime videos that require infinite looping. So in this blog, we will discuss how to repeat a youtube playlist. There are several different ways to do this within YouTube's desktop site and mobile apps or you can also use third-party software.
Also Read: Youtube comment bot: How to program it with Python
Repeat youtube playlist
If you have a playlist on YouTube then you should also know that YouTube has a loop button built-in but it is very easy to miss. So, here is how to loop an entire playlist from the beginning directly on YouTube.
If you don't have a playlist of YouTube videos you need to find one and then add them to playlist by using the save option which is under each video.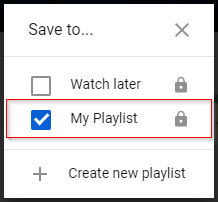 Then open your playlist and click the Play All button which is just above the Playlist name.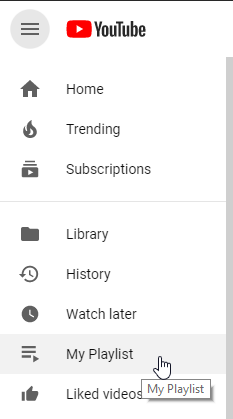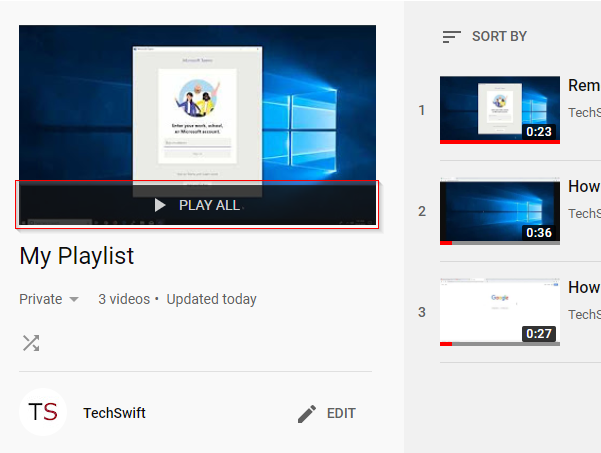 Now on the playlist page look at the right side of your screen for the playlist name and the videos which are beneath it.
Click on the loop icon which is under the name of your playlist and above the list of videos
When loop is activated the repeat icon will turn to a blue color.

The process is complete your playlist should now repeat from the beginning when the last video has finished playing.
How to Loop a YouTube Playlist on Mobile
You can also create and loop playlists on mobile through the YouTube app. Also, if you want to loop a single video you can create a new playlist and then only add one video to it. When the playlist repeats it will replay the only video in the playlist.
Firstly, find a video you want to repeat in a playlist.
Then click on Save button at the buttom of the video and then save it to a new playlist or an existing one.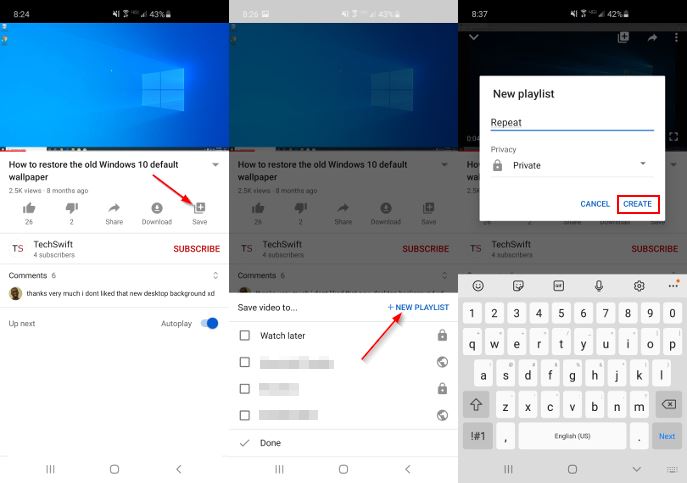 Now go back to the app's homepage and then tap the Library button at the bottom right.
Select the playlist you added the video to and then tap the video to start playing it.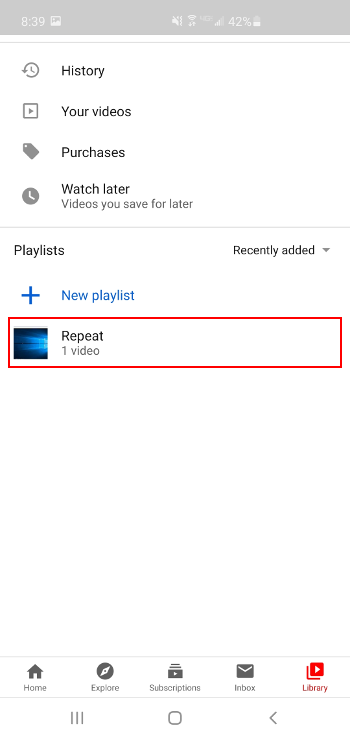 Now while the video is playing tap the down arrow just under the video that is playing and is to the right of your playlist's name.
Now tap on the repeat icon at the far left and the process is complete.
Conclusion
Are you one of those power users of YouTube who loves to view videos on repeat but don't know how to look at videos? So, here is your solution of how to Repeat youtube playlist easily. Hope you find this information useful. Thank you for the read.