As an LG TV user, you may have experienced no connection to Wifi when you want to stream or use the LG app store. It becomes very problematic but you can solve this problem easily. In this blog, we will discuss why LG smart TV won't connect to wifi automatically. Then we will give you some recommendations for fixing this issue.
Also Read: Why is my wifi signal weak all of a sudden
Why LG smart TV won't connect to wifi automatically?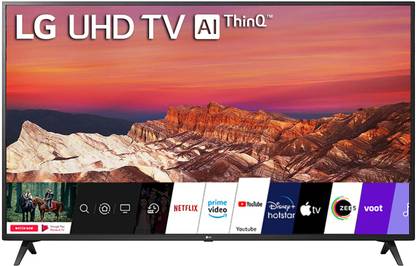 There can be various reasons for your LG TV not connecting to WiFi. Most of the time, Wifi connection problems can be solved by rebooting either the router or the TV. But other times it may be due to issues with your internet provider or hardware faults in your TV or home network. When you are connecting to a network for the first time then please double check that the network is correct and the password is typed accurately.
Troubleshooting LG smart TV won't connect to wifi automatically
In the below-mentioned list, we will give you recommendations to fix this problem. They are as follows:
1. Change date and time settings
This method may sound a bit strange to you but it has worked for many people. You just have to change the date and time manually on your LG smart TV. The procedure is as follows:
Settings⇒General⇒Date and Time⇒uncheck Set automatically⇒set your local time and date manually.
While doing so, please ensure that you disable the automatic setup of the date and time on your TV.
2. Change DNS settings to 8.8.8.8
Changing DNS settings may solve your issue so you can do so by following the steps given below:
Firstly, navigate to Settings⇒All Settings.
Then select Network⇒Wired Connection (Ethernet)/WiFi Connection.
Choose the item with the status of "Connected to the Internet".
Now you will be able to see current DNS server setting, so click on Edit below.
You have to uncheck the Set Automatically box.
Then, choose the DNS Server field.
Now enter "8.8.8.8".
Lastly, click on Save.
3. Straight the wires of the wifi module
You just have to take the back of the TV off and remove the connector of WiFi module. Now you will have to straighten the wires using your fingers manually. The process is as follows:
Firstly, you have to unscrew the back of your TV.
Now find the Wifi module and ribbon cable with a blue tape over it.
Before straightening, you have to get rid of the blue tape.
Lastly, straighten the Wifi module cables gently that apear bent to you.
4. Switch off Quick Start/Simplink features
There are times when the features that are supposed to make your TV smart have the opposite effect. So, to get rid of it, you have to navigate to Settings>All Settings>General>Quick Start/Simplink>Off. After doing so, witch off the TV and wait for a few minutes before turning it on.
5. Use a 2.4 GHz Wireless connection
For this method, you have to start by renaming your WiFi spot. It has worked for some people facing the same issue on their LG TV. You just have to search for WiFi configuration and name your 2.4 and 5.0 wireless connections differently. After doing so, switch on your TV and connect to the 2.4 GHz wireless connection.
6. Try unplugging your TV
The method is as simple as it sounds. You just have to unplug your TV from the wall and wait for a few minutes before plugging it back in. When you do so, the TV will be reset and this can fix the wifi issue hopefully.
7. Check for USB sticks
There is a chance that the USB hard drive connection to the TV is cause of the issue. You should try to remove all the unnecessary devices from your TV and see if it works better.
8. Factory Reset
If all the above-mentioned methods fail then you should try to factory reset your TV. Your LG smart TV will go back to the brand new TV it was when it came out of the box. The process is: Home>Settings>General Menu>Reset To Initial Settings.
Conclusion
We discussed the problem of LG smart TV won't connect to wifi automatically, onthis blog. It is very frustrating if you are unable to gain or keep losing your Wifi connection. We hope that above solutions help you in connecting your LG smart TV. You should not get disheartened if starting methods do not work. So, please try all the methods and remember that rebooting solves half of the problems.