After replacing your laptop PC, if you wish to factory reset it before giving it away. Or you have suffered a major issue and want a fresh start then this blog will be helpful to you. In this blog, we will discuss How long does it take to reset a computer?
Also Read: Ryzen naming scheme: Everything you need to know
How long does it take to reset a computer?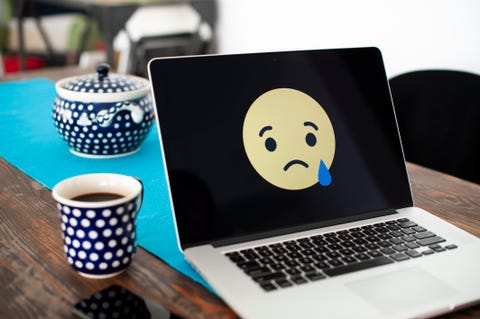 It approximately takes 1-2 hours to factory reset a laptop but other factors will also influence the final time. Some of the factors that will help you in planning the amount of time are as follows:
Age of your PC: It will take longer to reset if your PC is older.
Programs installed on the PC: The duration of factory reset will be more if the programs installed in your laptop are more.
Number of hard drives installed: If you have a PC that has 4 hard drives installed then factory reset will take longer duration of time. In a similar way, if your laptop has an SSD installed then it will take less time in comparison to a traditional HDD.
RAM of your laptop: If your laptop has 8GB or more of RAM installed then factory reset will take less duration of time. This is in comparison to if your laptop has 2GB or less of RAM installed.
Operating System (OS) of your laptop: In case your laptop uses Windows XP, Windows Vista, or Windows 7. Then, factory reset will take longer duration of time than if it uses a Macintosh OS.
You should see to it whether you require to back up all of your data before you factory reset the laptop. If you choose to not have a backup then please remember that you won't be able to use previously installed programs.
How to Factory Reset your Laptop?
The procedure of factory reset will differ on the basis of your computer type and the OS that it's running. You have to follow one set of instructions in case you have an Apple laptop. On the other hand, you will have to follow another set of instructions if you have a PC laptop. In the case of a PC laptop, there are various types and each of them varies slightly in the reset procedure.
How to factory reset a PC?
You can easily factory reset your PC laptop if the model is an HP, Toshiba, Sony Vaio, or any other brand. The factory reset will put your laptop back in its original state. You can follow the steps given below for the easiest procedure of factory resetting a PC:
Firstly, navigate to Settings>Update and Security> Recovery.
Secondly, click on the option of Get started under the head of Reset this PC.
You will see two options. First will be Keep my files which is recommended as this option will reset and keep your saved files. Second option will be Remove everything. In this option, everything will be deleted from your laptop and reset it back to its original state.
Now to complete this process, you have to click on Next and then on Reset. The process will not take long but it depends on the numbder of programmes installed on your laptop.
After completing the reset, the laptop will be ready for another user or for you to start using again as new.
As we have mentioned before that resetting with different brands and operating systems will vary. We have provided you with some basic steps that will guide you through the process of factory reset on your laptop.
How to factory reset a Mac?
Factory reset is very easy if you have a Macintosh computer, whether it's a MacBook Pro or an iMac. You just have to follow the steps given below:
Firstly, start by signing out of all your Apple accounts. This includes itunes & Messages.
Now restart your computer.
You have keep holding the command of +R on your keyboard during the restart.
Select the option of "Disk Utility" and then your hard drive.
In order to erase your hard drive, you have to select Erase option and close the window.
Now select the option of Re-install macOS. Click on Continue.
After it is finished, you have to click on restart lastly for restarting your computer. This will put your Mac in the position it was before doing the reset.
The above procedure is easy and you will be able to factory reset your Mac easily. But if you still have questions then you should visit the Apple website. It features various articles on the topic of resetting your laptop.
After factory resetting your laptop, you have to install the programs back into your laptop. You have to option to hook up the backup drive if you have a backup of your data. Then, you will be able to transfer the data back over to your computer.
Conclusion
How long does it take to reset a computer depends on various factors that we have discussed in the blog. For instance, if you are using the laptop for few years heavily then it will take longer than the one that has just been opened. In the case of a Mac, it mostly takes from 15 minutes for a Macbook Air to more than an hour for a mid-level MacBook Pro. We hope that you got the answer to How long does it take to reset a computer in this blog. Thank you for reading our blog!