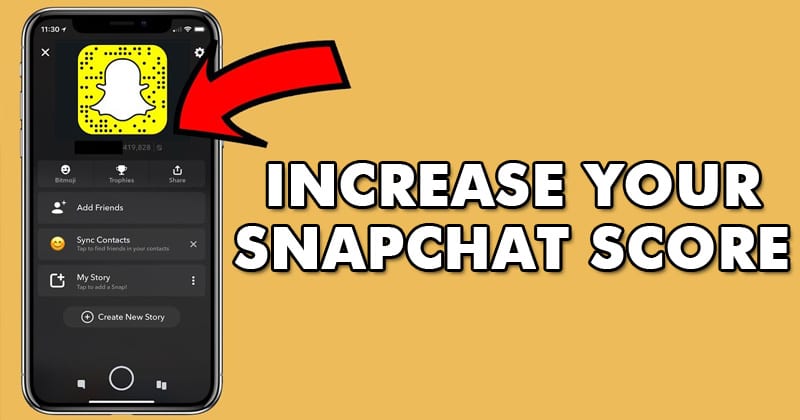 People using Snapchat are addicted to the app because of its various interesting features. These include sending and receiving snaps, creating streaks, Bitmojis, increasing snap scores, etc. In this blog, we are going to discuss one of them and yes you have guessed it right. We will tell you all about 'How to Get Your Snap Score Up Fast?'. So, hang tight as we have done all the homework for you.
Also read: How to Get back your lost Snapchat Streak 2021?
Snap Score on Snapchat
You must be aware of this term if you are a Snapchat user as it goes up depending upon your activities on Snapchat. You win Snapchat trophies 🏆 in return for increasing your score. There are a total of 7 trophies on Snapchat and they are as follows:
10 – 👶 baby emoji
100 – 🌟 star emoji
1000 – ✨ sparkles emoji
10,000 – 💫 circled star emoji
50,000 – 💥 explosion emoji
100,000 – 🚀 rocket emoji
500,000 – 👻 ghost emoji
We are going to tell you all the activities that will increase and decrease your score on Snapchat.
How to Get Your Snap Score Up Fast?
1. Send snaps
Firstly, you have to send snaps to make it increase rather than just sending text messages. Now the snaps can be both pictures or videos so you don't have to worry about that. Each snap will get you one point but the situation will change if you are not visiting Snapchat for a few days. Because when you visit it back and send your first snap, you will be awarded 6 points.
2. Open snaps
You have to ensure that you are opening the apps you receive too. This is because doing this will also get you and your friend one score each. But you need to consider that just replying to the snaps you receive is not enough. You have to open and see them too.
3. Post stories
You will also gain points by posting stories on Snapchat so make sure you do that. One point will be awarded for each story you post and it is not necessary that someone sees your story. Even if you decide to delete your story after some hours, there is no reduction in points.
4. Maintaining streaks
Lastly, if you maintain your snap streaks then you will be awarded bonus points. However, there is no fixed score in this regard and it will vary for each person. So, ensure that you are sending and opening the snaps you receive.
What will not increase the score?
1. DMs
As we mentioned above, there is no score for sending or receiving direct messages. They need to be snaps and not DMs containing pictures or videos for you to score.
2. Add friends
Snapchat doesn't increase your snap score for adding to your friend list. You can add as many people including celebrities from all over the world but you will not get even one point. However, you can gain one point if the person on the other side accepts your request.
Conclusion
We hope that our blog 'How to Get Your Snap Score Up Fast?', helps you in increasing your score fast. We have learned that you have to send a lot of snaps, post a lot of stories and make lots of friends on Snapchat. But you have to ensure that each snap needs to be unique for the score to go up. Thank you for reading our blog!